Whether at public offices, on buses and trains, in hospitals or with the emergency services: Those who work in the service of society are increasingly becoming victims of violence. Our large-scale awareness campaign for the German Trade Union Confederation counters this.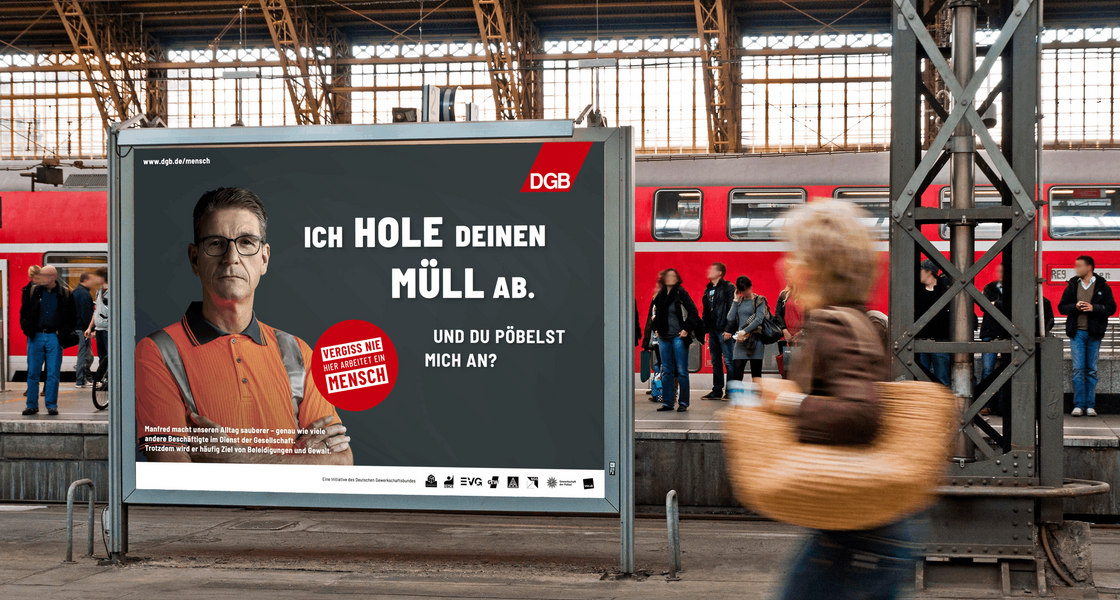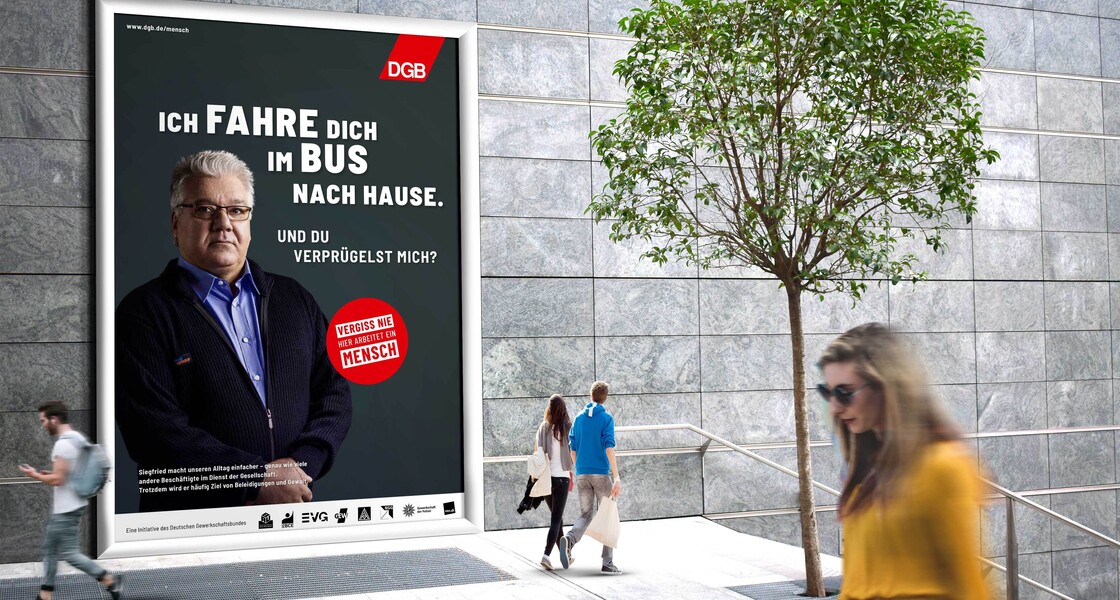 "I get you safely to your destination - And you call me a wanker?" From the very first concept sketch, it was clear to us that drastic problems must be confronted with drastic statements. Our Germany-wide poster campaign therefore addresses viewers directly and confronts them with unsparing testimonials from workers who have already been victims of violence at work.
But before this campaign could come about, the groundwork had to be done: After all, there are hardly any statistics on attacks against workers in the public sector and the privatised sector. In cooperation with the DGB and uzbonn, we therefore conducted a survey of more than 2,000 workers, which revealed shocking findings.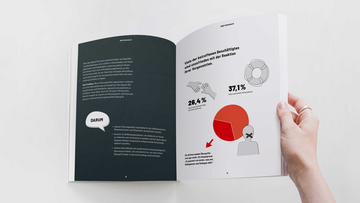 We prepared these figures and information for various publications, including an elaborately designed fact book that provides journalists and multipliers with comprehensive information. Equipped with many other campaign goodies, we launched the campaign with a big kick-off event in Berlin.
Hundreds of our large Citylight posters then went up in 22 cities. On Facebook & Co. people shared not only the posts we designed, but also their experiences as victims or witnesses. Campaign motifs and materials were adapted and creatively used by workers, municipalities and trade unions all over Germany.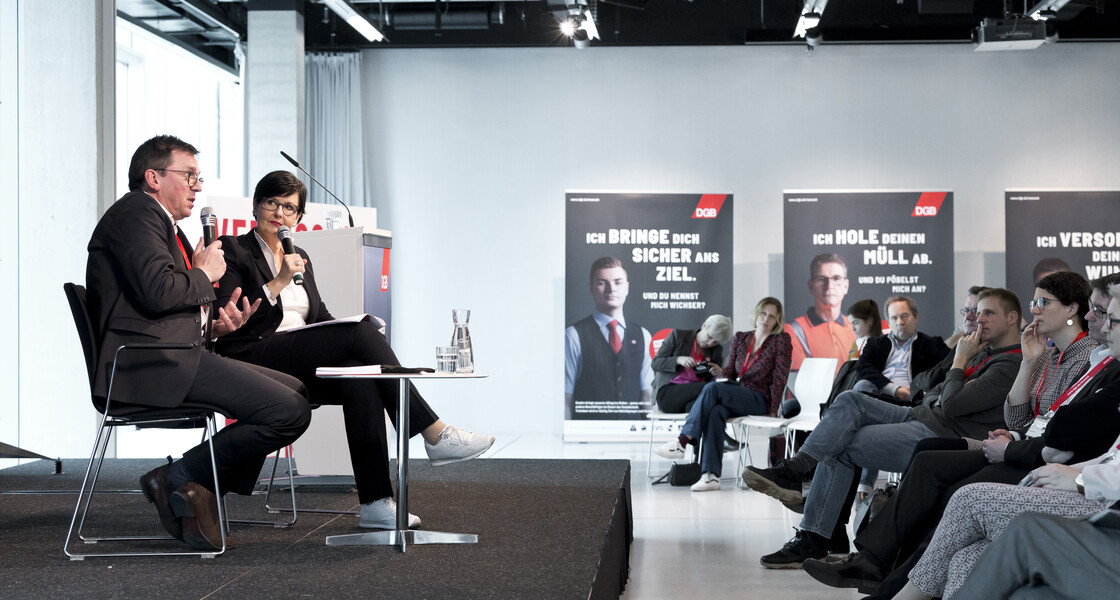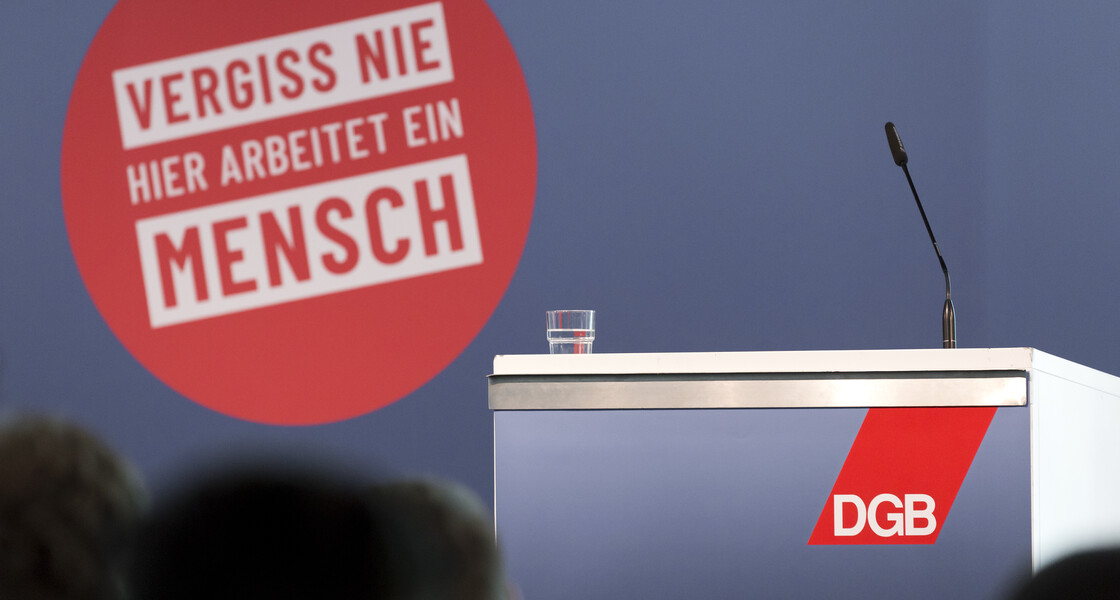 But if you want to reach younger target groups, serious words are not always enough: that's why our film spot for the initiative takes up the topic in an absurdly humorous way: In the spot, the lonely bus driver Stefan is looking for advice because he is the last of his colleagues who has never been attacked.