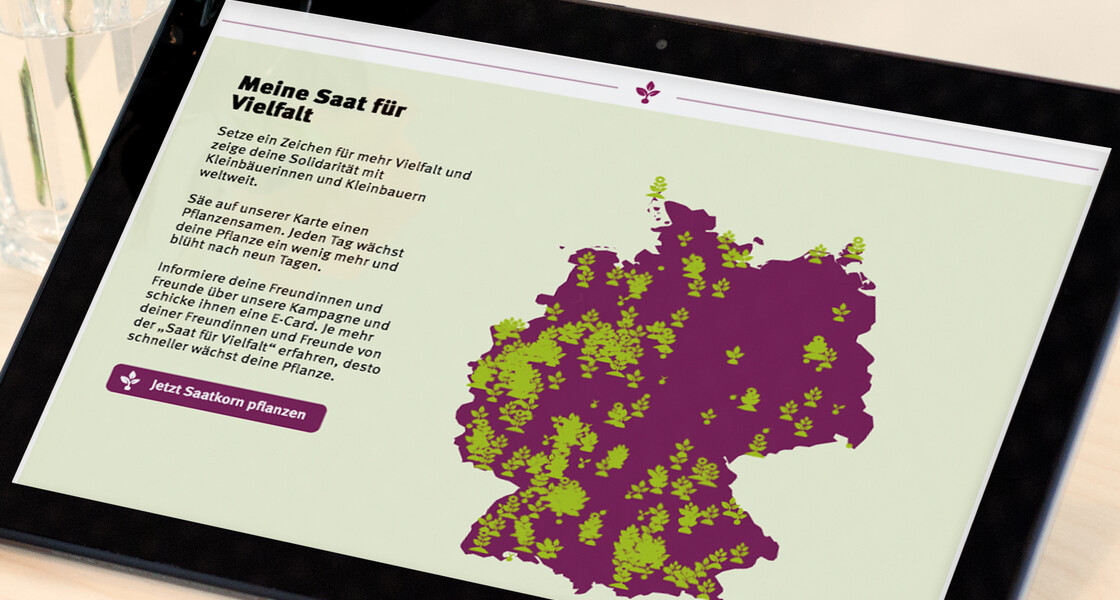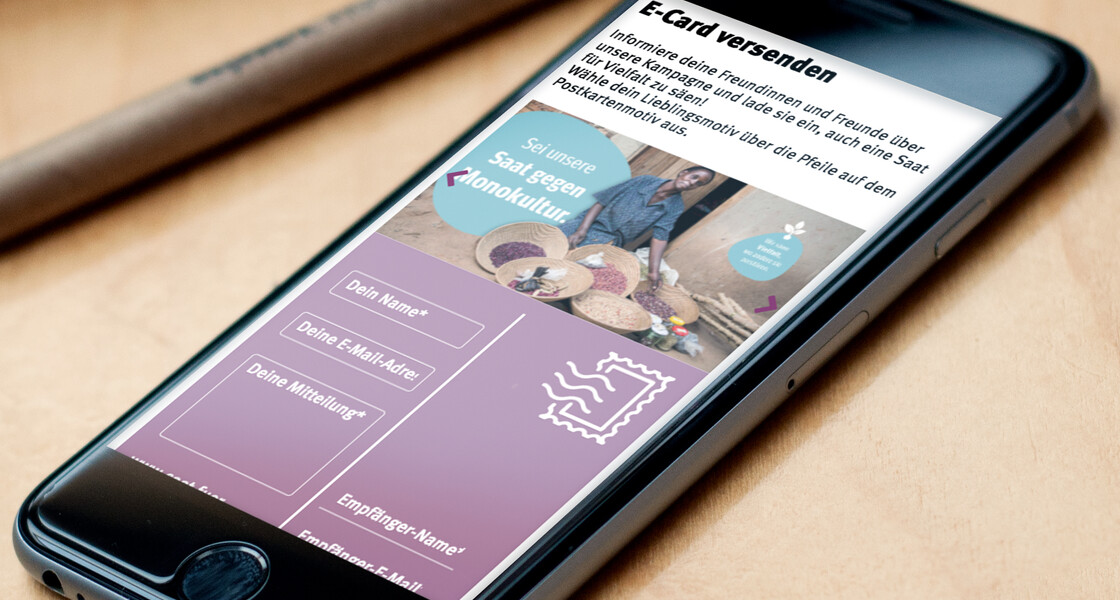 Misereor campaigns worldwide for people who are denied a life in dignity, freedom and health. This is also the case with "BaySanto", the imminent takeover of the seed and pesticide manufacturer Monsanto by the agrochemical company Bayer: The combined market power of these two agribusiness giants threatens the environment, health and the livelihoods of countless small farmers in the global South.
Together with Misereor, we designed and implemented a quick and effective package of measures on the occasion of the BaySanto takeover to draw supporters' attention to the problem and mobilise them to protest together. A TYPO3 landing page prominently presented three campaign motifs in the slider under the claim "Seed for Diversity", which creates awareness of the problem through positive communication and motivates supporters to take action.
An interactive map of Germany with digital plant seeds visualises the support for the campaign and invites people to participate: Each user can place a digital seed on the map to visualise their support for the project. Within nine days, a plant will grow from each of these seeds.
With the help of an easy-to-use e-card tool that includes all three campaign motifs, supporters can make others aware of the project.
We designed infographics on the topic of food sovereignty to convey the campaign's central content in a clear and appealing way.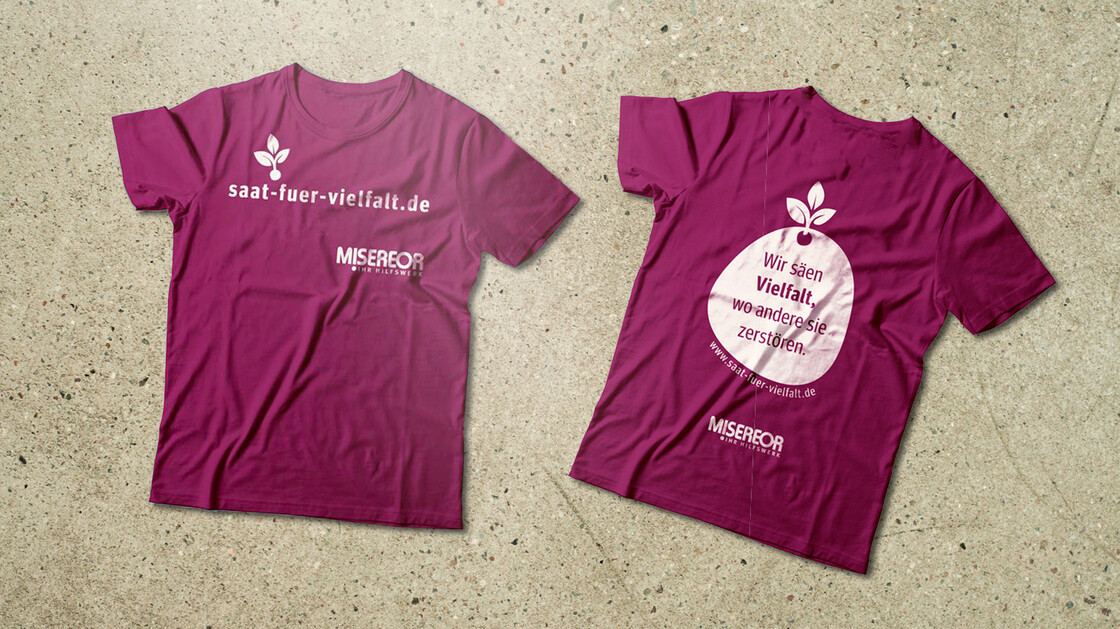 In addition to the landing page, we designed campaign materials such as banners, T-shirts and giant balloons together with Misereor, which created pressure at a protest rally during Bayer's shareholders' meeting. Further demonstrations in the campaign framework are planned for the Protestant and Catholic church congresses this summer.
A printed argumentarium, which summarises the most important arguments and infographics of the campaign in a handy format, rounds off the Quick Reaction Kit for Misereor.