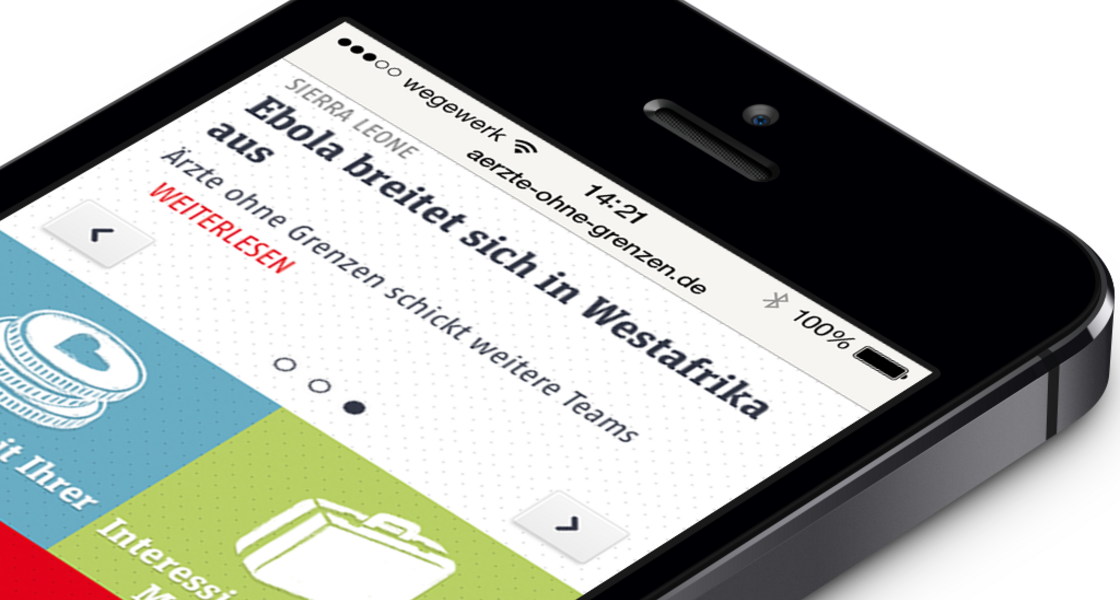 Since 1971 the independent NGO Doctors Without Borders (MSF) has traveled to crisis areas around the globe to offer medical help to those in need, and to bear witness and raise awareness of their plight.
In April 2013 wegewerk came together with agency werk21 in a joint winning bid to implement the new www.aerzte-ohne-grenzen.de. wegewerk was responsible for technical specifications and frontend development, and coordinated the project in consultation with MSF and various involved agencies. Werk 21 developed the Website based on Drupal.
Among the challenges we faced were a tight timeplan before fundraising kicked off in the fall, and a design that continued to be expanded with new concepts and layouts during the build. We started with a base system developed by MSF global and the independently developed design, and began the challenging process of bringing them into sync. wegewerk also took a central role in communication with the Belgian agency who built the framework, and with Acquia, the American hosting and support service provider.
The website offers a wide and deep view into the operations of MSF, with engaging media content, a full screen map app, a rich range of content types, and events showing off MSF's mission to help those in need around the world. Specific sections and layouts call attention to fundraising and recruiting needs, and micro campaigns. The website content management system is Drupal 7 with a fully responsive frontend design. A custom block override system allows editors to customize blocks embedded in various areas of the drupal page layouts on each article without disturbing the automated, or pre-defined content.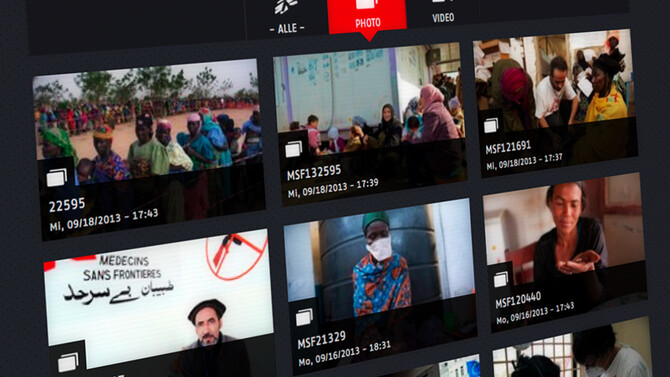 The new website offers, among other things, an integrated media library in which videos or pictures on the work of Médecins Sans Frontières are centrally stored. An events section provides information on all events, whether webinars or information evenings on site. In addition, the locations where Médecins Sans Frontières is active are shown on a filterable map of the world that has been adapted to the website.
The website was realised with the content management system Drupal and designed responsively. In addition to the common formats for tablets and mobile phones, the site also supports modern Retina displays as well as PCs with older browsers.