CBM International
Our most accessible website ever.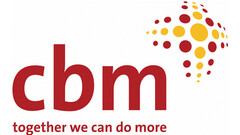 The Christian Blind Mission is working for people with disabilities all over the world. wegewerk developed a new TYPO3 website for the international aid organisation that achieves the latest WCAG accessibility standards.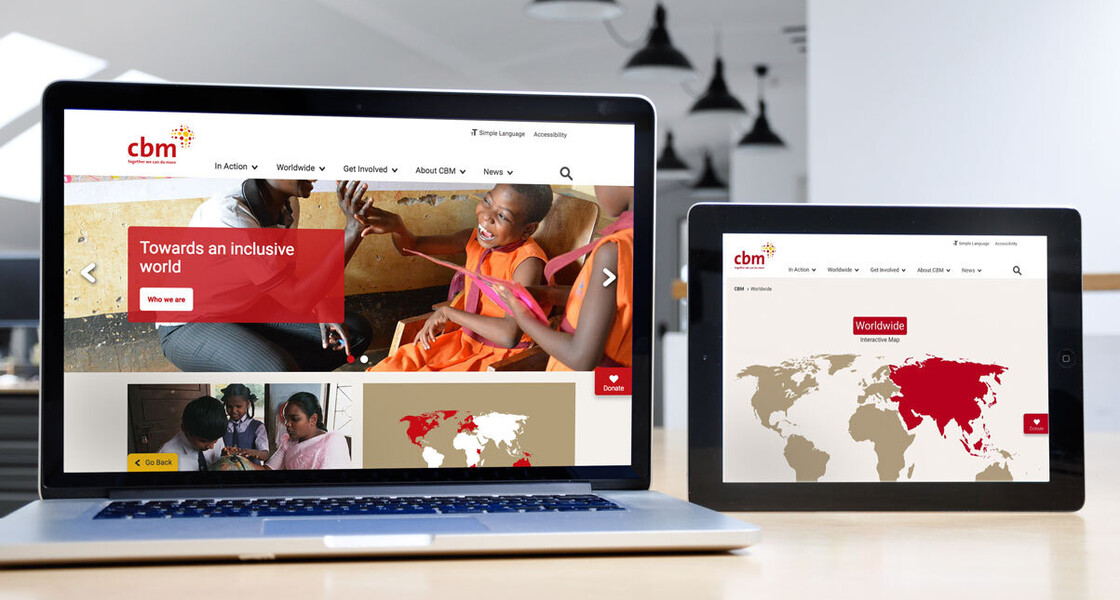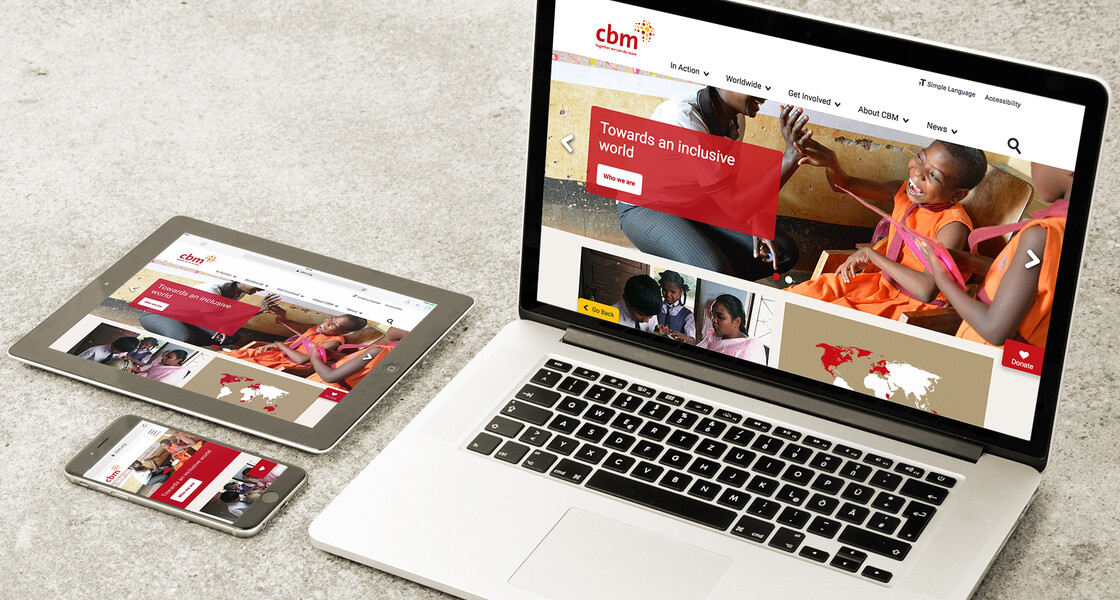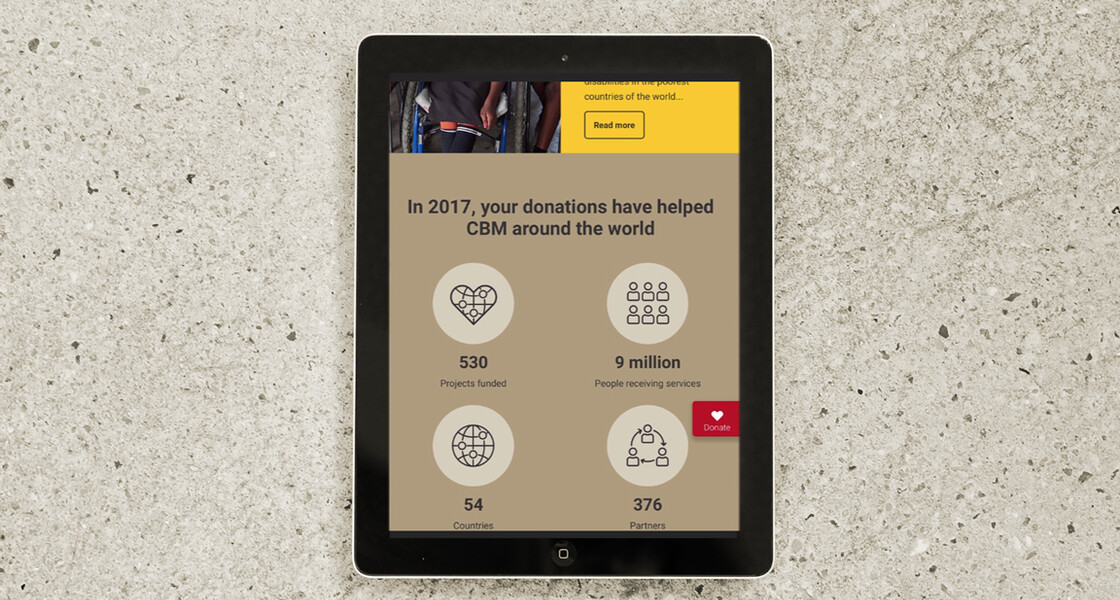 The Christian Blind Mission (CBM) has been helping people with disabilities all over the world since 1908. The aim of the development aid organisation is to break the cycle of poverty and disability in developing countries and to create more quality of life and equal opportunities. To this end, it is active in 54 countries with 530 projects. For CBM, the internationally active umbrella organisation of the Christian Blind Mission, wegewerk developed a new accessible TYPO3 website.
The latest accessibility standards
Especially for an inclusive aid organisation like CBM, all content must be easily perceivable and clearly understandable for people with visual, hearing and other disabilities. For this reason, the new TYPO3 website is completely geared towards accessibility: Both in the design - font, images and colour scheme - and in the technical implementation. Accessibility has been externally tested and confirmed: The website is WCAG-compliant and thus achieves the latest accessibility standard.
Worldwide commitment at a glance
The new website provides clear and structured information about the aid organisation's global commitment: in which countries does CBM work, how exactly does it help the local population and what opportunities are there for participation? Using the filter function, you can always find exactly the background paper you are looking for in the extensive publication database, and the blog invites you to exchange information with users using the comment and keyword function.