Foundation Ecology & Agriculture
Ground Matters: Info posters for the Foundation Ecology & Agriculture
Blooming landscapes instead of agricultural deserts: The Foundation Ecology & Agriculture (SÖL) fights to make agriculture more sustainable. A poster series designed by us shows why soils play a special role in this.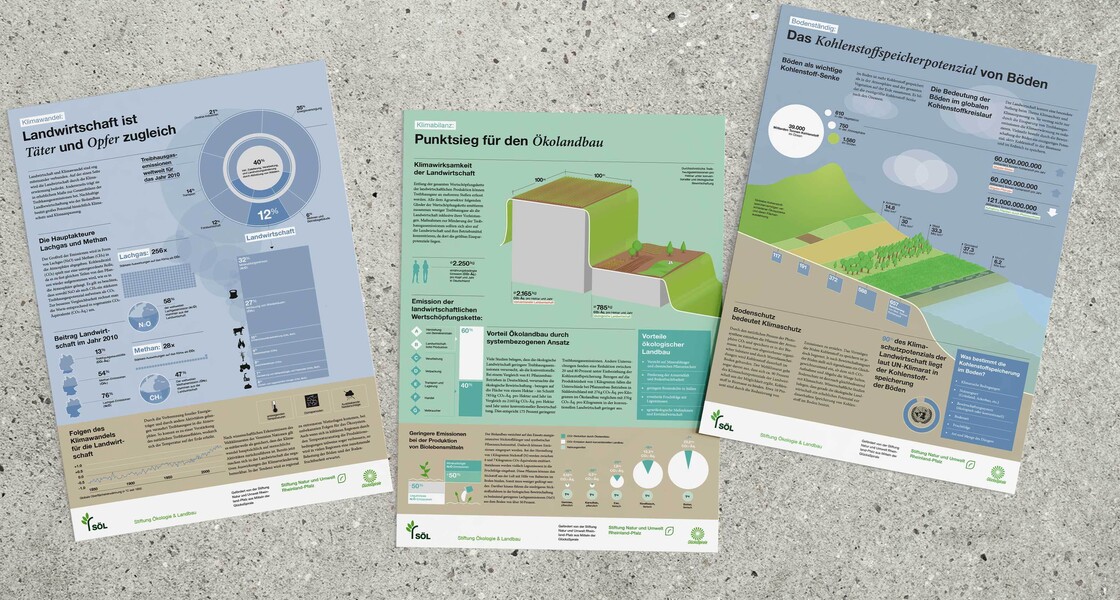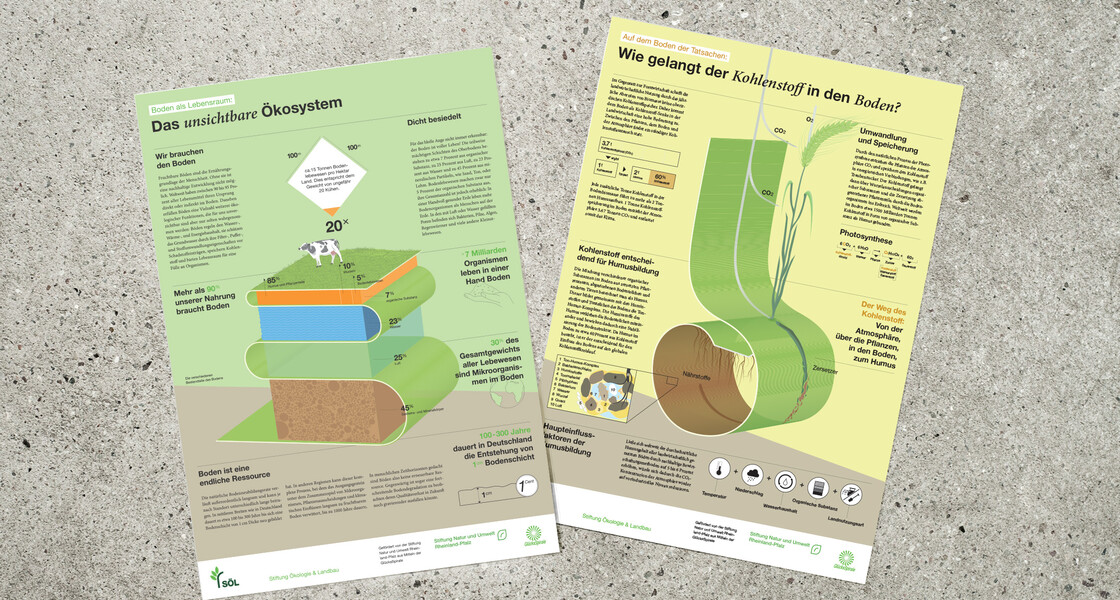 The Foundation Ecology & Agriculture is committed to developing agriculture not only quantitatively but also qualitatively by promoting resource-conserving agriculture and animal husbandry appropriate to the species. A series of information posters developed by us now shows why a move away from conventional agriculture is urgently needed and what special role soils play in this.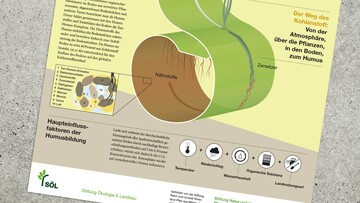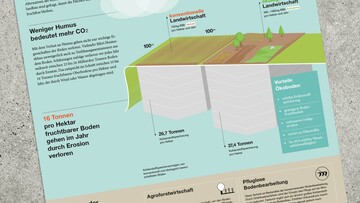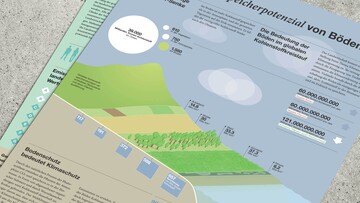 Eight posters delve into soil matters.
How much carbon do organically managed soils store? Do organic products have a lower carbon footprint than conventional products? And: why not just carry on as before? These and other questions are answered on a total of eight information posters. Beautifully illustrated and with clear infographics, the posters not only raise awareness of organic farming among non-specialist audiences, but can also bring die-hard monoculture fans back down to earth thanks to their high quality content.