Institute for Advanced Sustainability Studies e.V. (IASS)
Innovatively connected in Science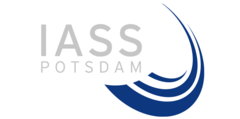 wegewerk implemented the relaunch of the IASS, based on the CMS Drupal version 8. The new information architecture and web design present research and the contributors of the IASS in an accessible, flexible and user-friendly way.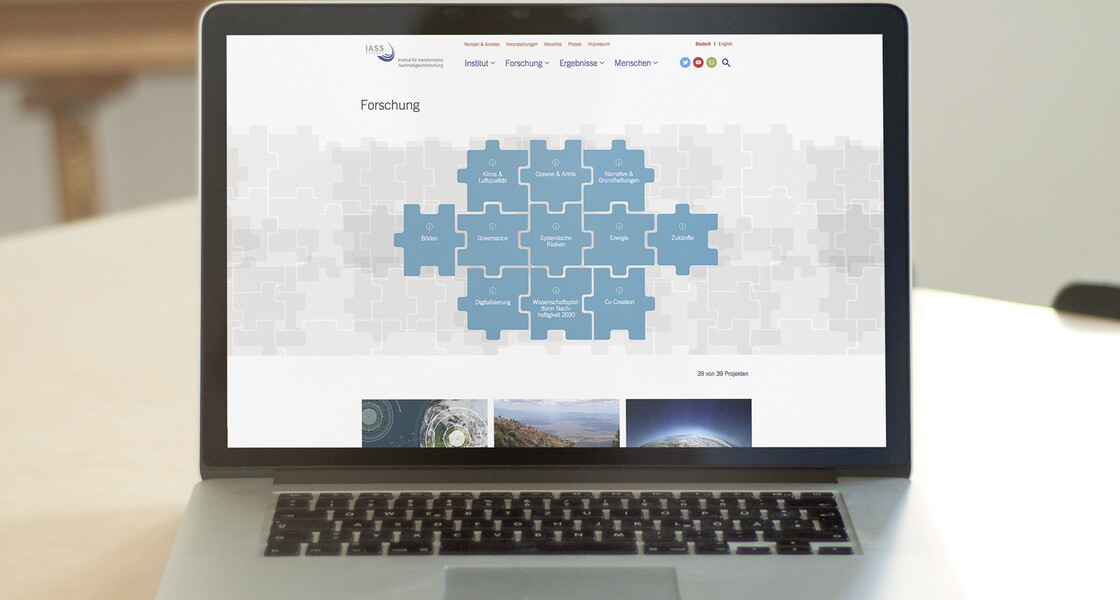 Interdisciplinary work requires good networking. The Institute for Transformative Sustainability Research (IASS) in Potsdam connects actors from science, politics, administration and business and researches ways to shape our society sustainably. Each project of the renowned institute brings together different people and different research topics.
The conceptual challenge of the relaunch was to reflect this flexible approach on the new website. In workshops, we developed a new information architecture and a user experience that does justice to the institute's networked structure. The innovative "puzzle navigation" serves as a visual analogy and explorative entry point to the site. The previously external blog was also relaunched and its content is now seamlessly integrated.
Another focus is on the approximately 120 scientists and fellows of the IASS. Their profile information - as well as all content on projects and publications - is dynamically retrieved from an internal database. This makes it possible to maintain the database centrally and synchronise it with the website.
We implemented the new website of the IASS with the content management system Drupal 8. Wegewerk also developed the responsive screen design. User-friendly, clear and accessible - that's how modern science communication works.