Association of German Cities
Giant TYPO3 project: Association of German Cities
The Association of German Cities represents the interests of all large and small cities in Germany and enforces them with a unified voice - before the state, the federal government and the European Union. wegewerk was given the task of redesigning the website of the Association of Cities and Towns and, above all, broke many new ground in terms of technology. Our five highlights of the giant project.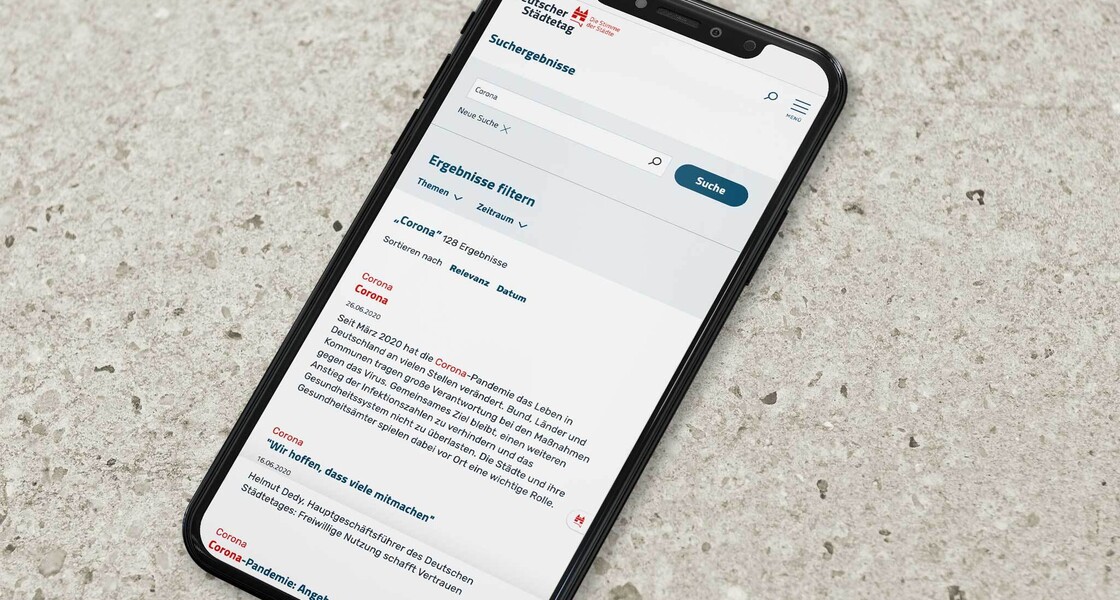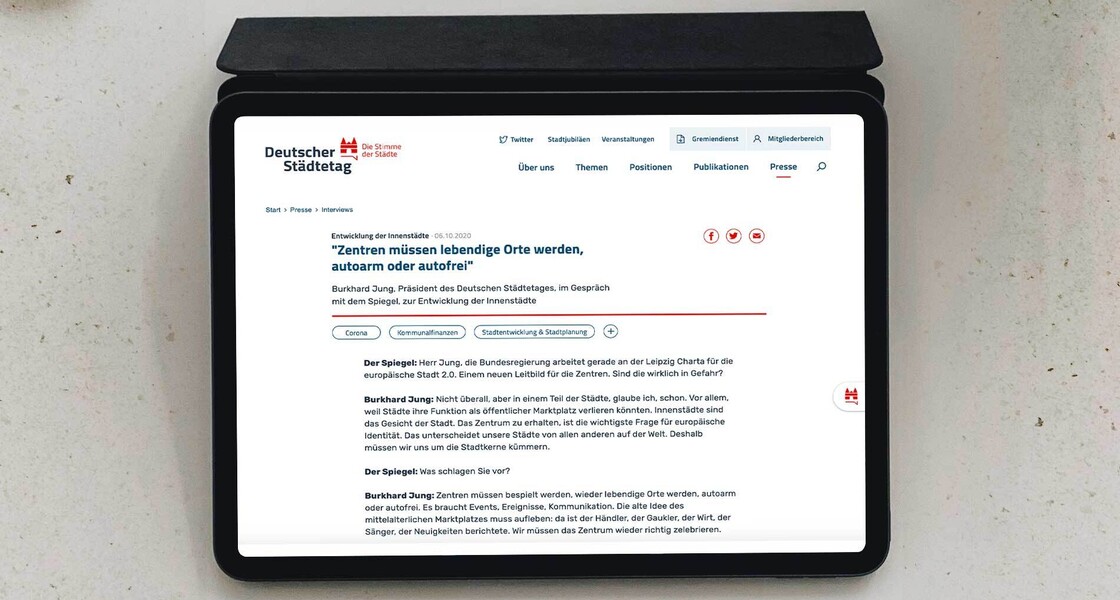 1. Quasi-automatic editing
All content on the new website is interlinked and categorised via a complex keyword system. This allows related content to be automatically brought together on different topic pages, which also function as landing pages. The highlight: editorial teams can thus concentrate entirely on the production of new content. The website takes care of distribution itself.
2. Powerful search
This system is complemented by a powerful search function that allows users to search for links to specific keywords. With the help of extensive filter options, visitors to the website can, for example, display all content that deals with the influence of the Corona crisis on the topic area of "labour and social affairs" and was published before a certain date. The search function is based on a specially developed list module that can be used to flexibly bundle and filter different elements.
3. Precise rights management
Because many editors write for the Association of German Cities, we have equipped the website with a dedicated rights management system. This means that read and write rights for each member of the editorial team can be restricted to folders, pages and even individual sub-pages.
4. Media library for journalists and interested parties
To facilitate the work of representatives of the press and to improve follow-up communication, the new website of the Association of German Cities has a media library where photos, videos and graphics can be downloaded and press releases, interviews and other publications can be accessed.
5. Protected area for members
In addition, we have given the website a protected members' area, through which special, access-protected content is only released for registered members of the Cities' Association. Additional content is marked as such and can be clearly identified by members.