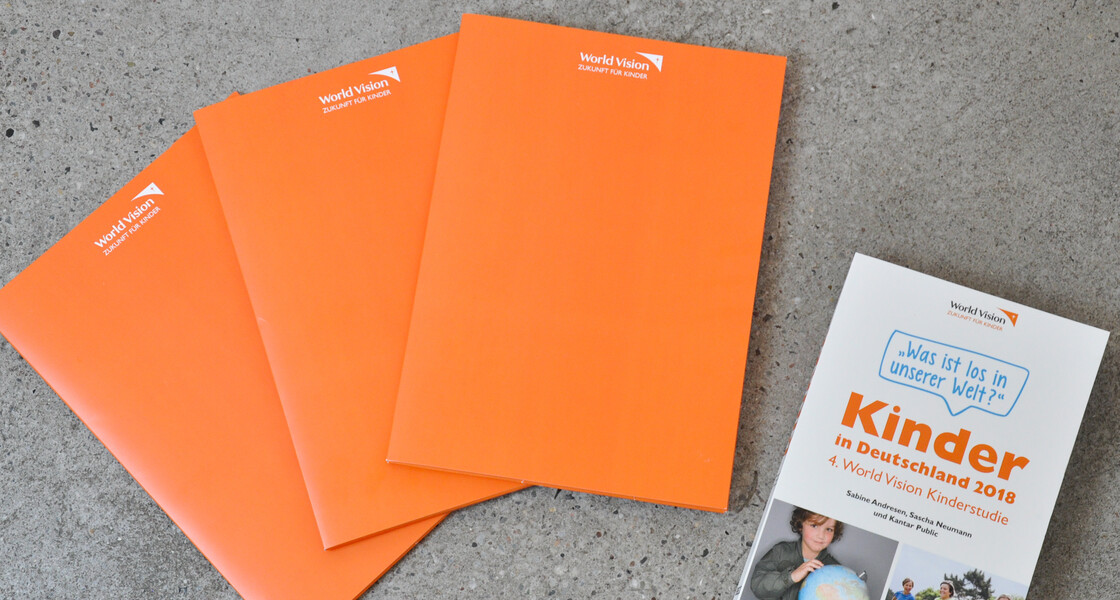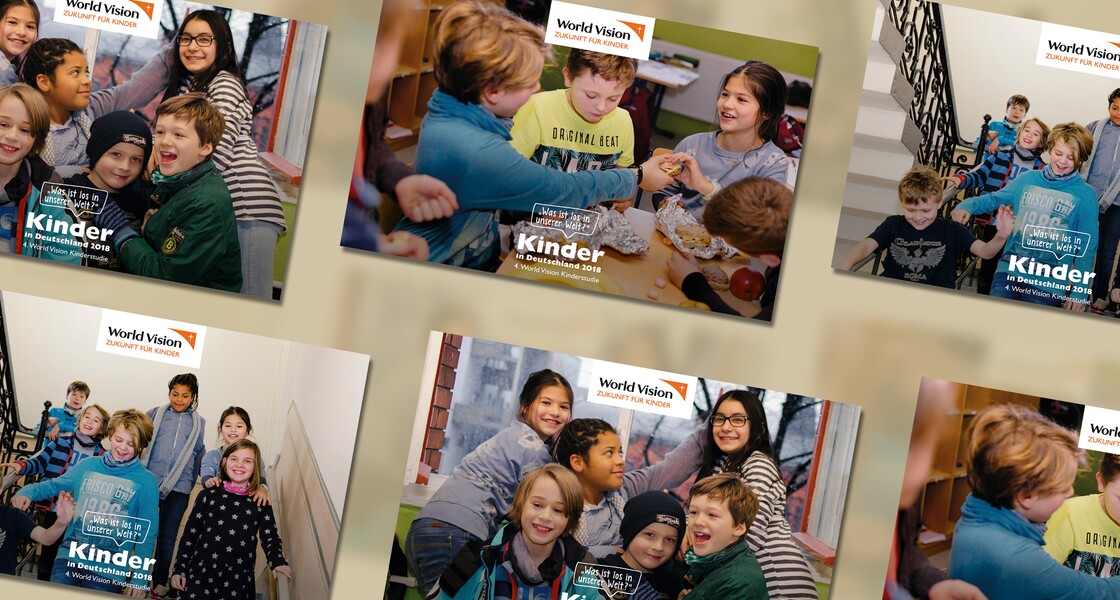 World Vision is a Christian aid organisation with 60 years of experience in development cooperation. It helps children, families and their environment in the fight against poverty and injustice. The World Vision Children's Studies have been published regularly since 2007. The representative surveys of children between 6 and 11 years of age deal with the living environments, problems and views of children. The focus: meeting children at eye level, taking up their concerns and communicating them to the public and politicians.
PR package for the publication of the study.
wegewerk supported World Vision in giving the Children's Study 2018 the media attention it deserves. Already in the development phase of the study, we read, thought and discussed in order to support World Vision with a comprehensive PR package at the time of publication. We built up an extensive press distribution list with journalists focusing on "children's rights" and "education" and ensured that press communication ran smoothly. From the extensive material of the study, we derived thematic focal points and suitable storytelling approaches, which prepared the World Vision staff for interviews, events and communication with the press, politics and the public using uniform language rules and narrative styles.
Organisation and implementation of the press event.
Together with the responsible persons at World Vision, we organised a photo shoot with children of the appropriate age so that suitable, authentic image material was available for the communication around the study. We designed and supervised a publication press event in Berlin, where representatives of World Vision and the research team as well as children had their say on the topics of the study.