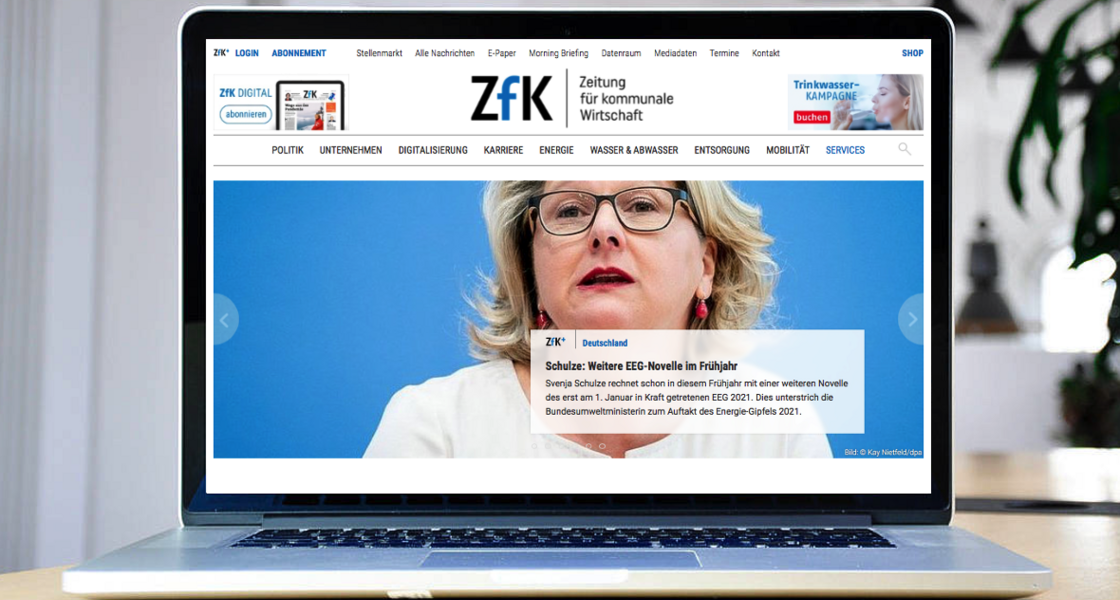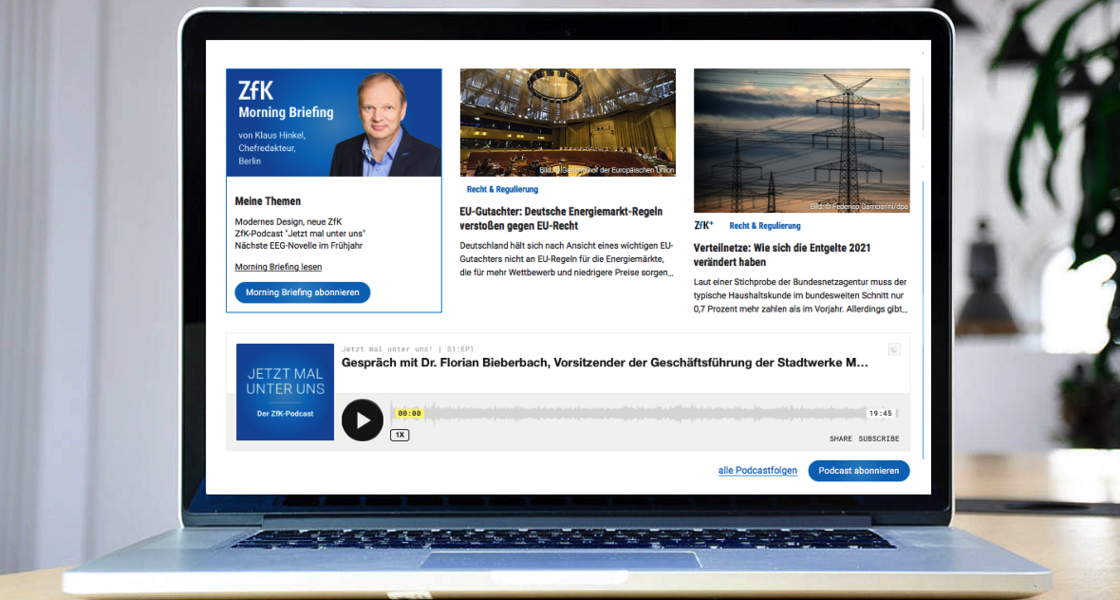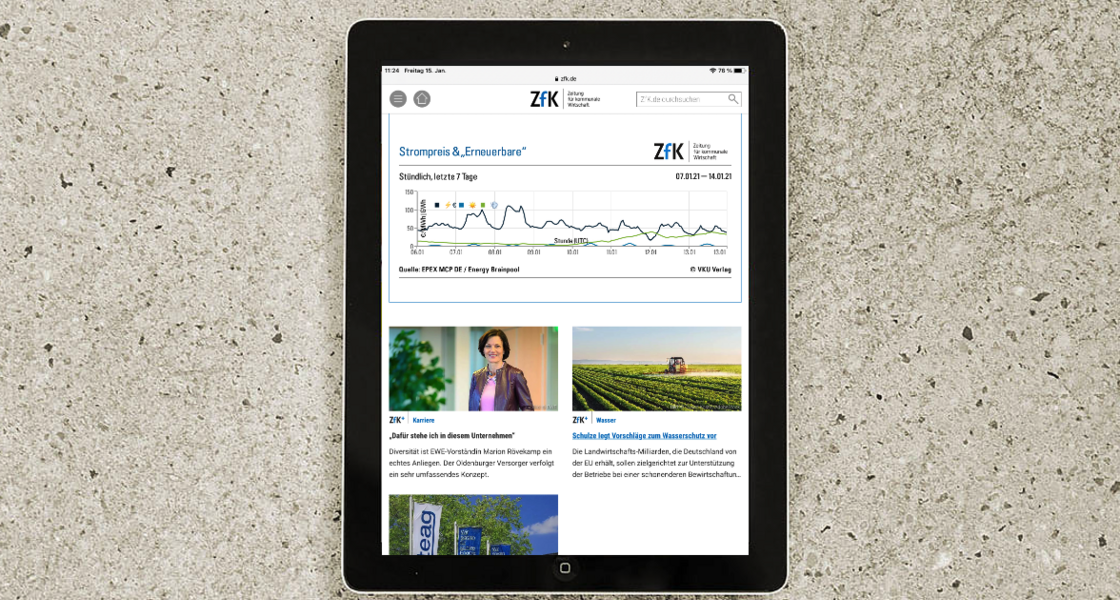 The monthly newspaper for municipal economy is one of the leading B2B news publications in Germany. The digital "Morning Briefing" of the ZfK alone provides 35,000 subscribers daily with current news from the municipal supply and disposal industry. As part of a large-scale restructuring of the paper, wegewerk was given the task of redesigning the newspaper's website. In a record time of three months, we fundamentally restructured the site and added many new features.
New article system for more flexibility and a more modern page presentation.
On the previous website, the structure of all articles was based on the TYPO3 extension tt_news. Although this system ensured a high performance of the website, it also brought with it a uniform, inflexible design ex works that could hardly be changed. The new website was therefore built on the basis of a page-based article system, which allows for a more flexible, varied and modern page presentation, while maintaining the same performance thanks to an intelligent caching solution. In addition, the new system offers improved linking strategies, with which products, dates and further content can also be placed in relation to each other.
Intelligent lists and smart search functions.
In addition, we have equipped the website with a smart Solr search, which enables fast and differentiated results output. Even smarter, however, is the intelligent list system of the new site: Via intermediate caches, all lists compare their contents with each other at any time, so that, for example, a duplication of contents on the overview pages is excluded.
Advertising space, job offers and subscription management.
We have integrated advertising space into the new website, which is served via "Revive" ad servers, as well as an area for job offers with the option of prioritized issue of premium ads. The new ZfK website also has interfaces for managing subscribers and a system for issuing e-papers.