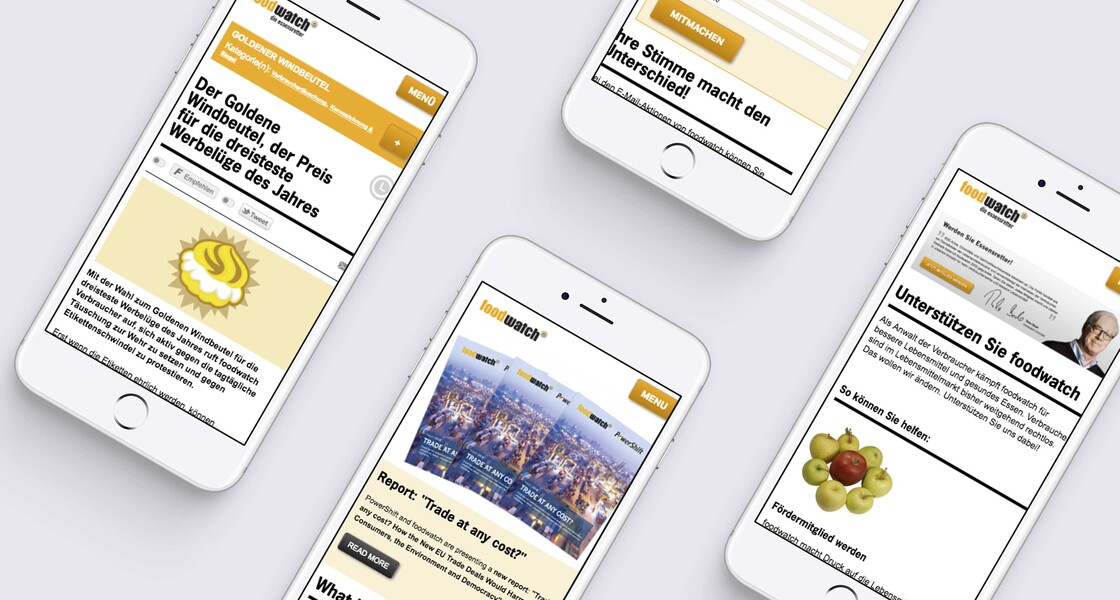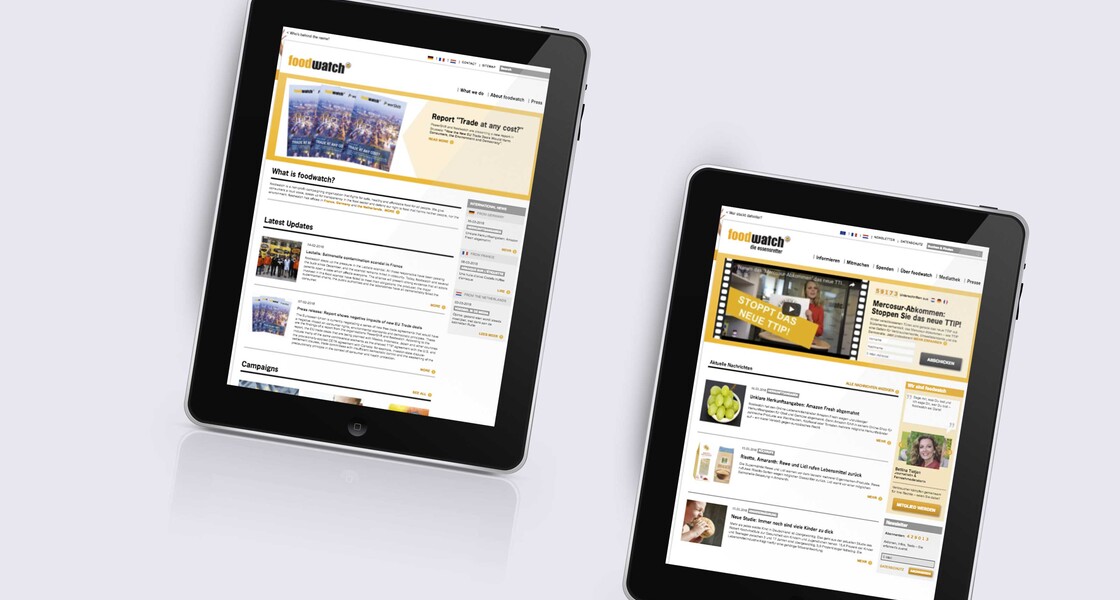 Most people probably know foodwatch through the "Golden Windbag": The negative prize is awarded to food manufacturers whose full-bodied advertising promises stand in particularly stark contrast to the quality of the advertised products. The non-profit association also exposes anti-consumer practices in the food industry.
Website support and consulting.
wegewerk has been supporting foodwatch since 2015 in the expansion and optimization of all of the association's websites (foodwatch.org, foodwatch.fr, foodwatch.nl, foodwatch.de, goldener-windbeutel.de) and is available as a contact partner for technical questions.
First, we carried out a version update for the CMS TYPO3 and migrated the content. In a further expansion stage, the existing layout was subsequently made responsive in order to be able to present foodwatch's diverse offering on mobile devices as well.
In addition to many foodwatch e-mail campaigns, we focused on the "Golden Windbag" together with foodwatch. After the implementation in the Netherlands in 2016, the system was revised in preparation for the 2017 campaign in Germany. In particular, we adapted the landing page www.goldener-windbeutel.de in terms of workflow and user guidance and prepared the technical infrastructure for the expected user rush (more than 73,000 votes were cast in 2017).